It's party time, Let's dress like it
---
L'energia dell'attesa e la voglia di splendere. Il momento dell'anno più desiderato sta arrivando, con lui tutti quei piccoli dettagli e preparativi che tutte noi amiamo.

La festa che diventa desiderio di cambiamento e di stravolgimento dei nostri look abituali, dando un nuovo slancio alla nostra immagine e femminilità.

Ecco alcuni spunti e rivisitazioni del party-mood firmato Susy MIx
Ecco i consigli di Sonia: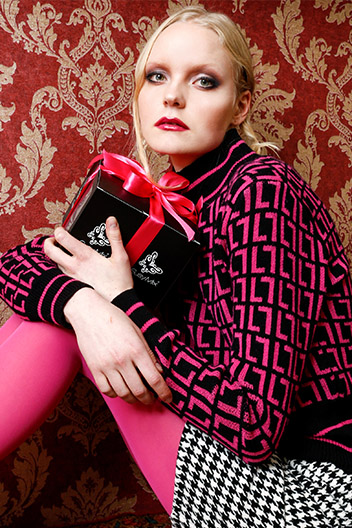 Patterns Mania

Matching casuale non casuale. Accostamenti di stampe e colori per uscire dagli schemi e disegnare una nostra nuova personale icona fashion.

Apparire e rischiare, questo è il messaggio! L'ordinario diventa obsoleto, e il nostro quotidiano si carica di sfumature cool inaspettate!

Quindi prima regola: giocate con i toni accesi e prediligete abbinamenti dove assolutamente la noia non è contemplata!
Black Classics

Quante volte, quante ore passate di fronte al nostro armadio cercando l'abito perfetto, perchè sì, qualsiasi occasione merita un outfit ad hoc.

Il nostro amato total black non è mai banale se lo si arricchisce con accessori che diano nuova luce al nostro look.

Nuovi cutting ed immancabili "puff sleeves", ciò che importa è lasciarsi ispirare dai nuovi trend e indossarli con personalità!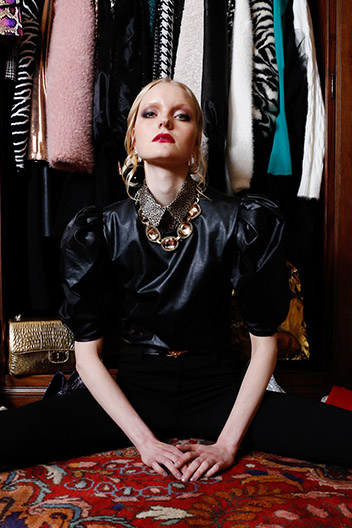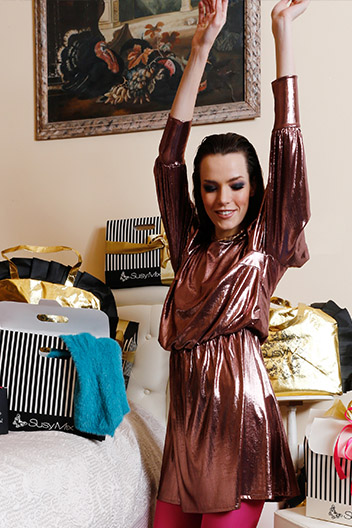 Sparkling Attitude

Rise and shine! Parola d'ordine del nostro party: semplicemente brillare!

Catturate lo sguardo nella semplicità dei nostri abiti lamè, sentirsi a proprio agio e non passare inosservati!
Non potevamo non proporre una linea completamente dedicata ad abiti che meglio rappresentano l'anima viveur!

Non rimane che una cosa da dire: Are you ready to party?
Continua a seguire i consigli per restare sempre aggiornato sulle ultime tendenze!